WELCOME / Fàilte
A warm welcome awaits you at Rona Bed & Breakfast by the owners Roy and Fiona Mackay. Our B&B is situated on the north shore of Loch Carron, literally a stone's throw from the water's edge.
We have 2 letting rooms, 1 double en suite with a stunning view of the loch and a twin room with private bathroom.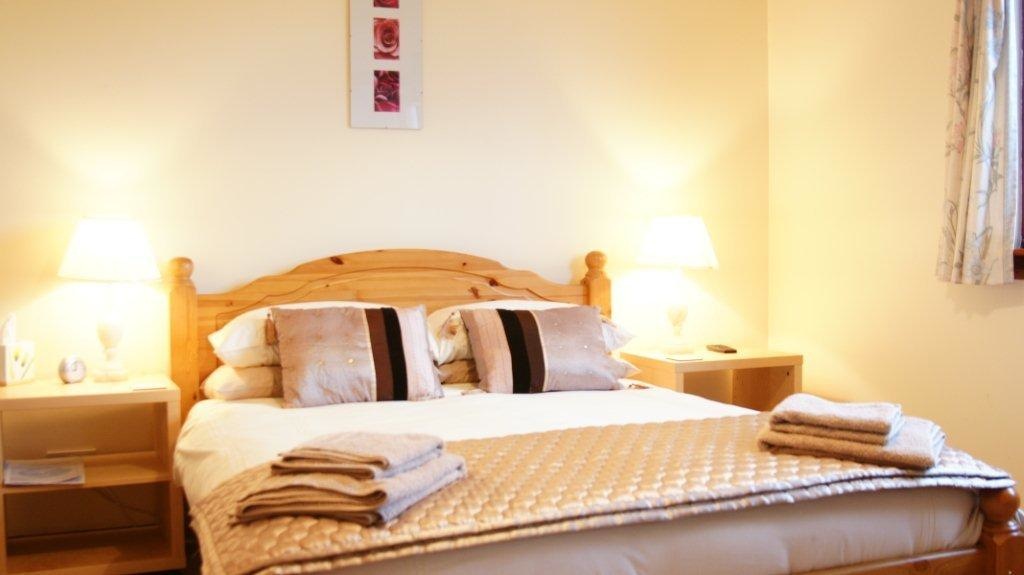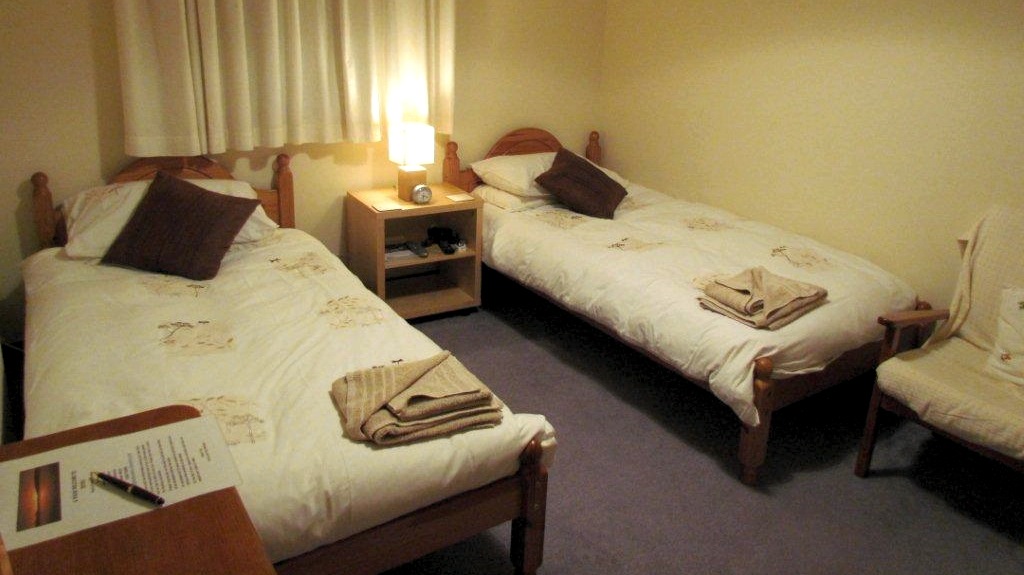 Come and sit in the garden on our decking and breathe in the clean fresh Scottish air and take in the amazing scenery around us. Watch out for the otters playing in the seaweed on the shore and the seals jumping and playing in the Loch.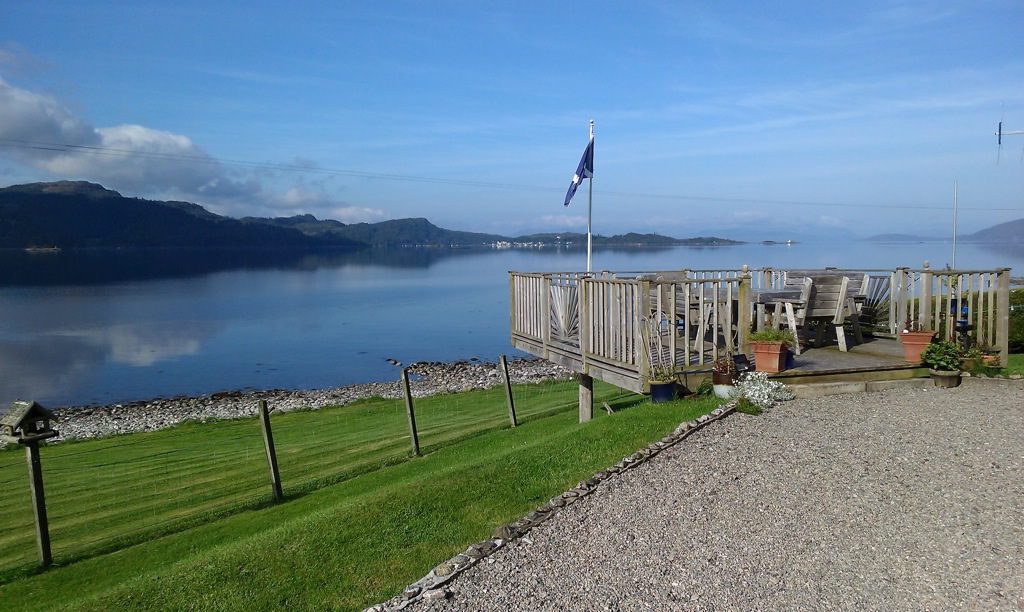 We are only a short drive from Lochcarron where you can sample some true Scottish fare.
Ardaneaskan is a picturesque old fishing village, its scenery is second to none with views of the Cuillin Hills of Skye and Plockton made famous for the 'infamous' Hamish Macbeth, Duncraig castle also on T.V with The Dobson's of Duncraig.
Our small village boasts many sightings of Pinemartens, Otters, Seals, Dolphins, Deer and Eagles, making it a paradise for hill walkers and wild life enthusiasts alike.
Guest Comments
"This place is a piece of heaven off the beaten track! Lovely views across the loch. the patio furniture is a prefect setting to sit and gaze at the blue skies!! The owner is a very helpful nice person and made me feel at home. Excellent breakfast, good coffee!! Some people go a long way to make a B&B special, this is is one of them. Thank you! We will be back!"
- Rekha and Iain, Glasgow, Scotland.
---
"Enjoyed my stay very much, views outstanding"
- Patricia, Hillsborough, England.
---
"Lovely welcome, views peaceful, ideal location. Thank you."
- Pam and David, Cambridgeshire, England.
---
"Lovely view and hospitality, thanks."
- Fam, Holland.
---
"Love it here, Fiona and Roy are very nice and friendly, beautiful house, beautiful area, thank you very much for a lovely stay"
- Gaz and Caroline, Liverpool, England.
---
"Thank you for the wonderful service and best breakfast view ever! We had a blast!"
- Stewart and Mira, Los Angeles, USA.
---
"Thank you so much for your wonderful hospitality - we love your home!!"
- Joan and Sue, Essex, England.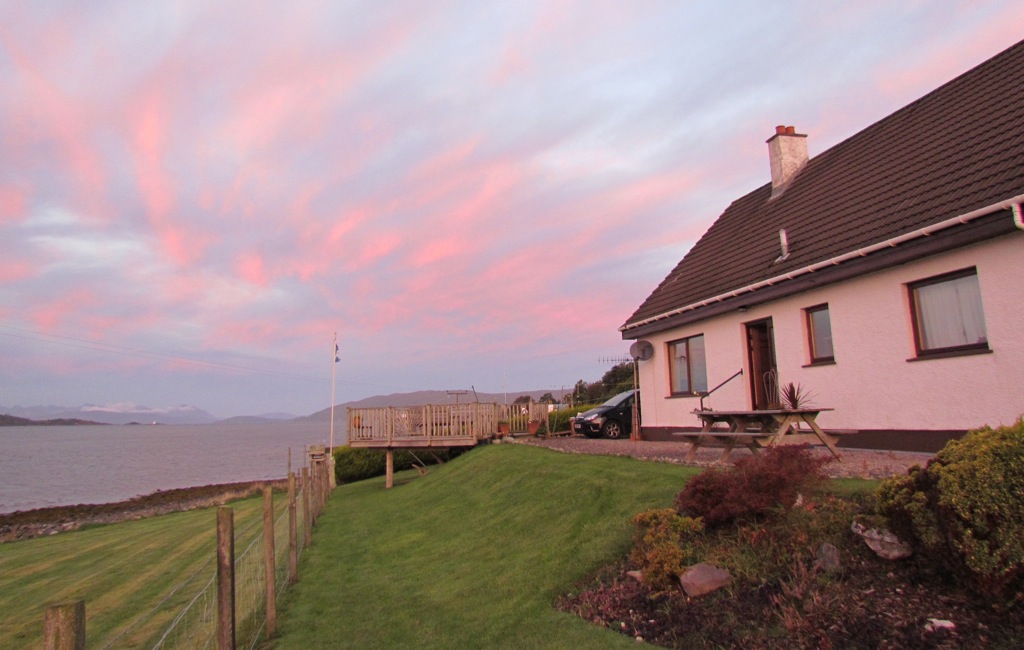 ---
Rona Bed and Breakfast
Ardaneaskan
Lochcarron
Ross-shire
IV54 8YL
VIEW MAP & DIRECTIONS
---
Tel: 01520 722453
---
Email: info@ronabnb.co.uk
---
Tariff: £30 - £45
Price per person based on 2 people sharing. Single supplement applies.
---
---
Guest Comments
"Thank you for sharing your little piece of paradise with us" - Mickel, Belgium.
"Wonderful views and excellent hospitality, thanks" - Claire and Paul, Bristol, England.
"Thank you Fiona for your kindness and beautiful breakfast!" - Massimo, Italy.
"This is a paradise!!!" - Dario and Florencia, Buenos Aires, Argentina.
"One of the three elderly ladies came back after 2 years to show her husband this beautiful place. Thank you." - Katja and Bern, Stuttgart, Germany.
"Your little slice of heaven is a beautiful one! We quite enjoyed the short stay. Great breakfast and coffee and we were very comfortable. Thank you!" David and Meredith, USA.
---
Local Wildlife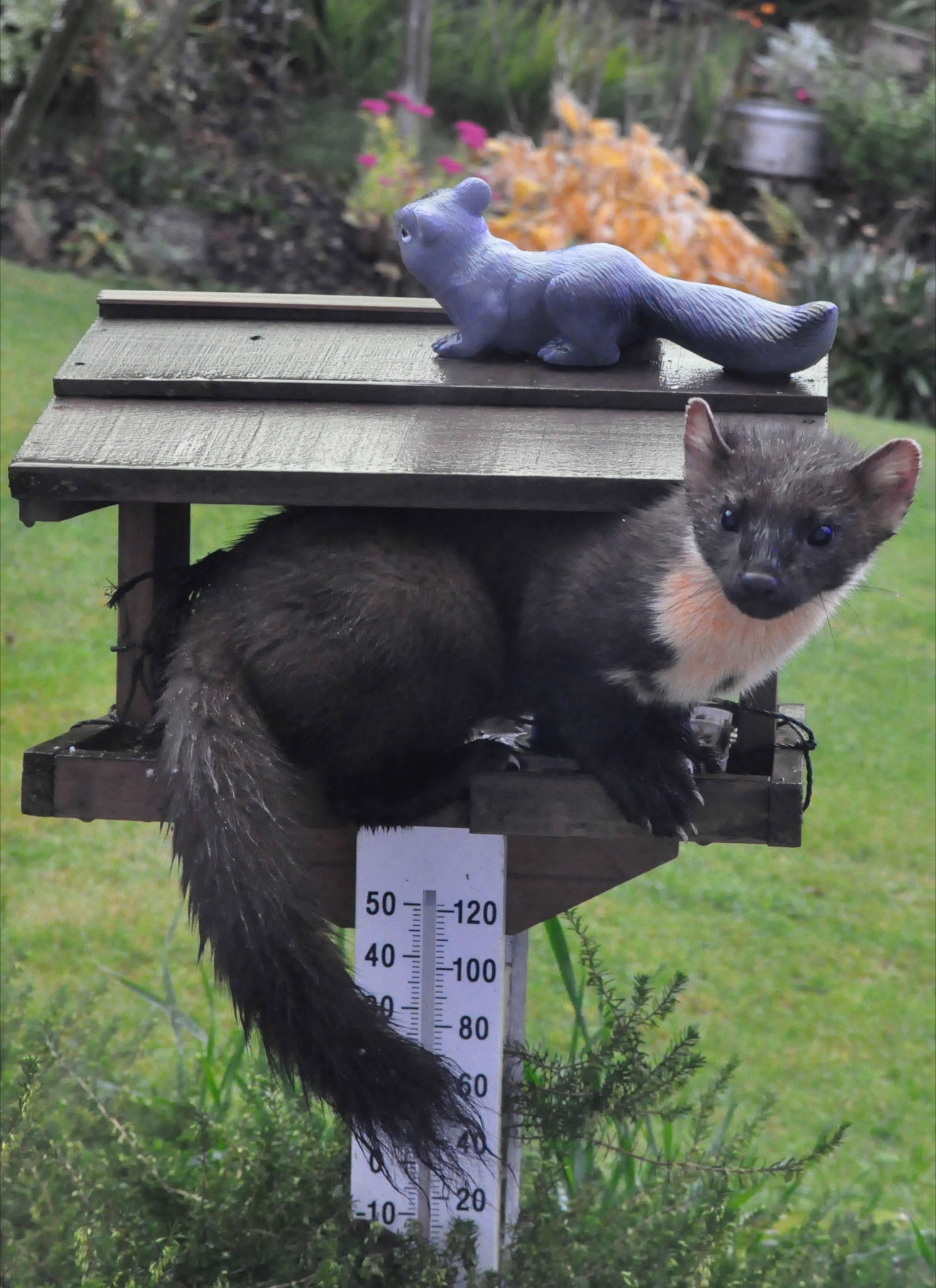 A pine martin in our bird house.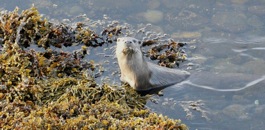 An otter on the foreshore.
VIEW MORE PHOTOS